Lil' Stevie and The Westsiders Playing Freddie King's San Ho Zay at The Medusa's Saloon 2019
PLEASE GO TO "STORE" TAB TO PURCHASE MY CD'S  
Home of Lil' Stevie and The Westsiders

MUSIC DEDICATED TO LIFE AND LOVE
With honesty and sincerity never forgetting my blues and rock roots.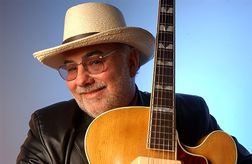 A MESSAGE FROM BLUES LEGEND DUKE ROBILLARD:
With "Juke Box Baby", Stevie's second CD, I see a great amount of growth as an artist. From the guitar playing to the songwriting and vocals Stevie has worked hard to create a great album for your enjoyment.  Powerfully backed on this CD by Bruce Bears, Brad Hallen, Mark Teixeira and Doug James, Stevie rose to the occasion giving powerful performances that really show his commitment to his  blues and rock roots.  Sunny Crownover makes a guest appearance singing the blues ballad made famous by Ray Charles "Drown in my own tears" to great effect. Stevie's own compositions show his understanding of the genre and are well constructed, with songs such as "The Money's All Gone" dedicated to Buddy Guy and "Juke Box Baby" which is a tip of the hat to Chuck Berry and other early Rock and Roll pioneers.  I played on a few tunes and had great fun doing "battle" with Stevie on the Larry Davis classic "Texas Flood" which I recorded in 1977 with Roomful of Blues for our debut album.
  Altogether, this is an impressive set of music peppered with a few nods to early Blues, Rock and Roll and R&B demonstrating the talents of  Stevie as a guitarist, vocalist and songwriter. I think the joy we had making it comes through strongly and will inspire repeated listening.
Enjoy!
Duke Robillard
Previous events
Gardner Ale House, 74 Parker St, Gardner, MA
Come join Lil' Stevie and The Westsiders at The Gardner Ale House for some great rockin' blues.
XO on Elm Restaurant, 827 Elm Street, Manchester, NH
This is a private birthday party for a fan of the band.
na
Stevie Silver with blues legend Duke Robillard